Fastest drying.⁺ No extreme heat. Engineered for different hair types.
The Dyson Supersonic™ hair dryer is engineered to protect hair from extreme heat damage, with the fastest drying⁺ and controlled styling to help increase smoothness by 75%, increase shine by up to 132% and decrease frizz and flyaways by up to 61%.*
Engineered for different hair types
With a powerful digital motor for fast drying, and intelligent heat control to help protect your shine.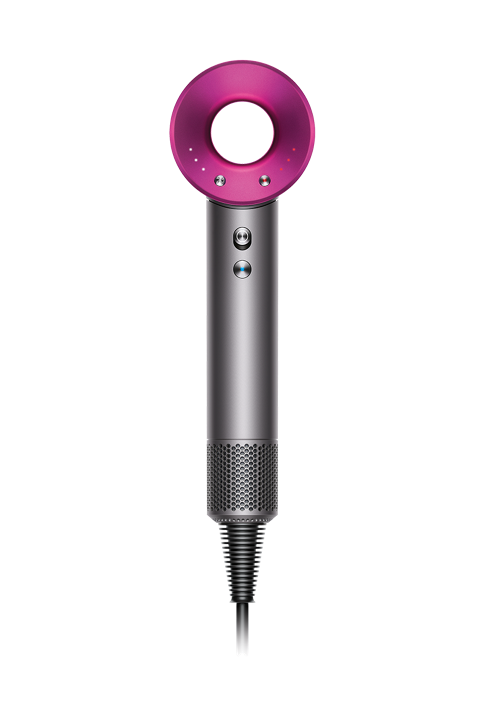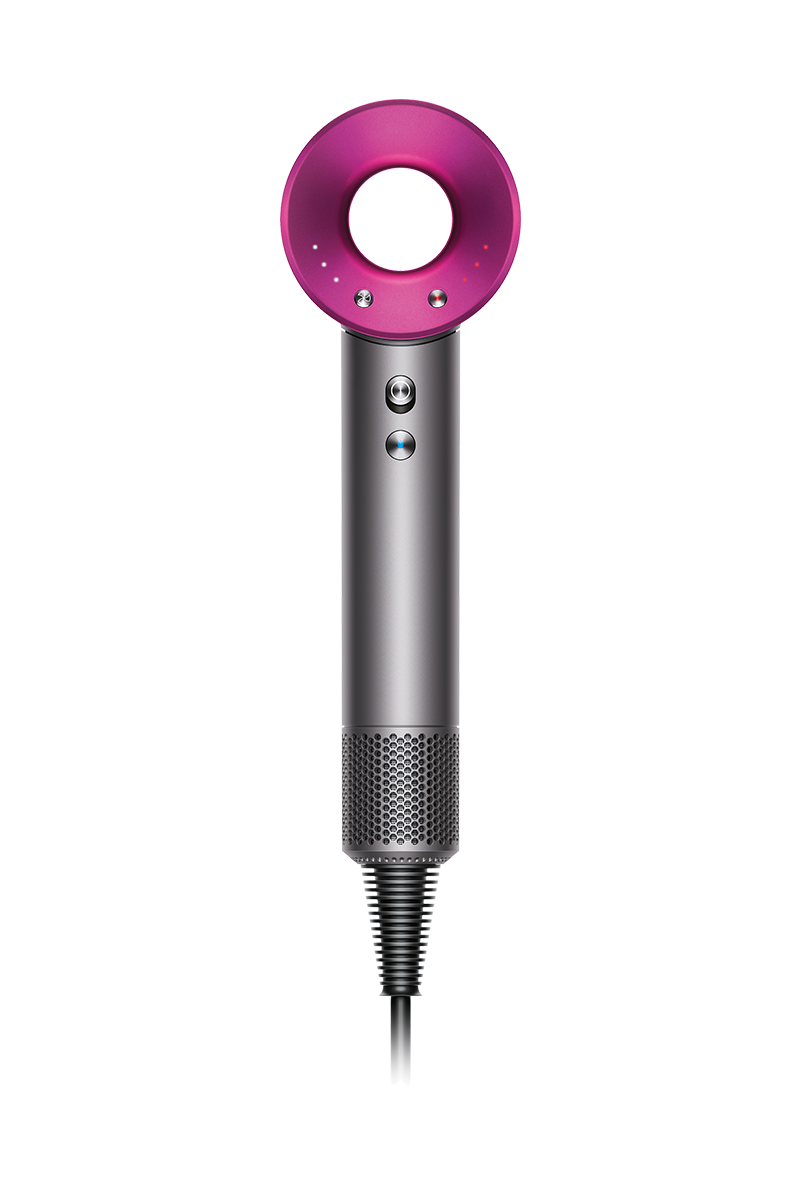 Dyson Supersonic™ hair dryer Iron/Fuchsia
SMOOTHING NOZZLE
Dry and style your hair at the same time with gentle, low-velocity airflow.
STYLING CONCENTRATOR
The wide, thin design of the Styling concentrator creates a high-velocity blade of air that's perfect for styling. And because the air is focused, you can style one section at a time – without disturbing the rest.
DIFFUSER
Engineered to disperse air evenly around your curls, the Diffuser simulates natural drying, helping to reduce frizz and define curls and waves. Long prongs allow you to style hair with control – and reach deep into the hair.
3 PRECISE SPEED SETTINGS
High – for fast drying and styling
Medium – for regular drying
Low – for diffusing
4 PRECISE HEAT SETTINGS
212°F – fast drying and styling
176°F – regular drying
140°F – cooler drying and diffusing
82°F – constant cold
COLD SHOT
82°F cold shot, to set your hair after styling

MAGNETIC ATTACHMENTS
The Dyson Supersonic™ hair dryer comes with magnetic styling attachments. For easy fitting and rotation during styling.